FOR IMMEDIATE RELEASE
DEEP BLUE INVESTMENT ADVISORS ANNOUNCES NEW DIRECTOR OF CLIENT SERVICES
Industry Veteran Fills New Role on Growing Team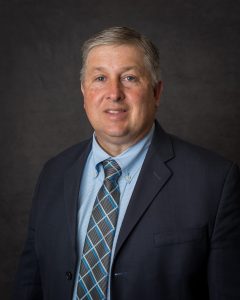 TAMPA, Fla. (May 1, 2023) – Deep Blue Investment Advisors ("Deep Blue"), a Tampa, Fla.-based investment firm that specializes in public fund management, today announced that Ed Polansky has been hired as the Director of Client Services, a new position at the firm that has been added to accommodate its increasing business.
In his role, Polansky will focus on building Deep Blue's team of client services professionals to serve the firm's growing client base. He will also provide logistical and marketing support to the client advisory team, who administers the Florida Fixed Income Trust and Texas Fixed Income Trust.
Polansky is a seasoned veteran of the investment space, previously serving as an account manager at PFM Asset Management (PFMAM) for nine years where he worked with all types of governmental entities on a national level. Prior to his time at PFMAM, Polansky worked in multiple client relationship roles at Vanguard, where he spent 17 years.
"Ed is joining the team at an extremely exciting time for our firm and our clients," said Brent Wertz, Deep Blue Investment Advisors Managing Partner. "The expertise that he brings to our growing client services team will have generational impacts for years to come."
Polansky is a graduate of Rider University in New Jersey, where he graduated with a Bachelor of Science in Business Administration with a specialization in Finance. He received his Master of Business Administration from Pennsylvania State University. Polansky currently holds FINRA Series 6 and 63 licenses.
"The Deep Blue team of advisors has an impeccable record in public fund management," said Polansky. "The team's commitment to excellence is second-to-none and I could not be happier to join such a committed group."
###
About Deep Blue Investment Advisors
Deep Blue Investment Advisors specializes in investment advisory, treasury management and consulting services. The company was selected as the investment manager to the Florida Fixed Income Trust (fl-fit.com) in 2010, and the U.S. Fixed Income Trust and Texas Fixed Income Trust (tx-fit.com) in 2019. Deep Blue's collective expertise includes discretionary and non-discretionary investment management, cash management, investment policy review and development, monthly reporting and quarterly performance reviews, bank relationship reviews and investment training as required by state statutes. To learn more about Deep Blue Investment Advisors, visit https://deepblue-inv.com